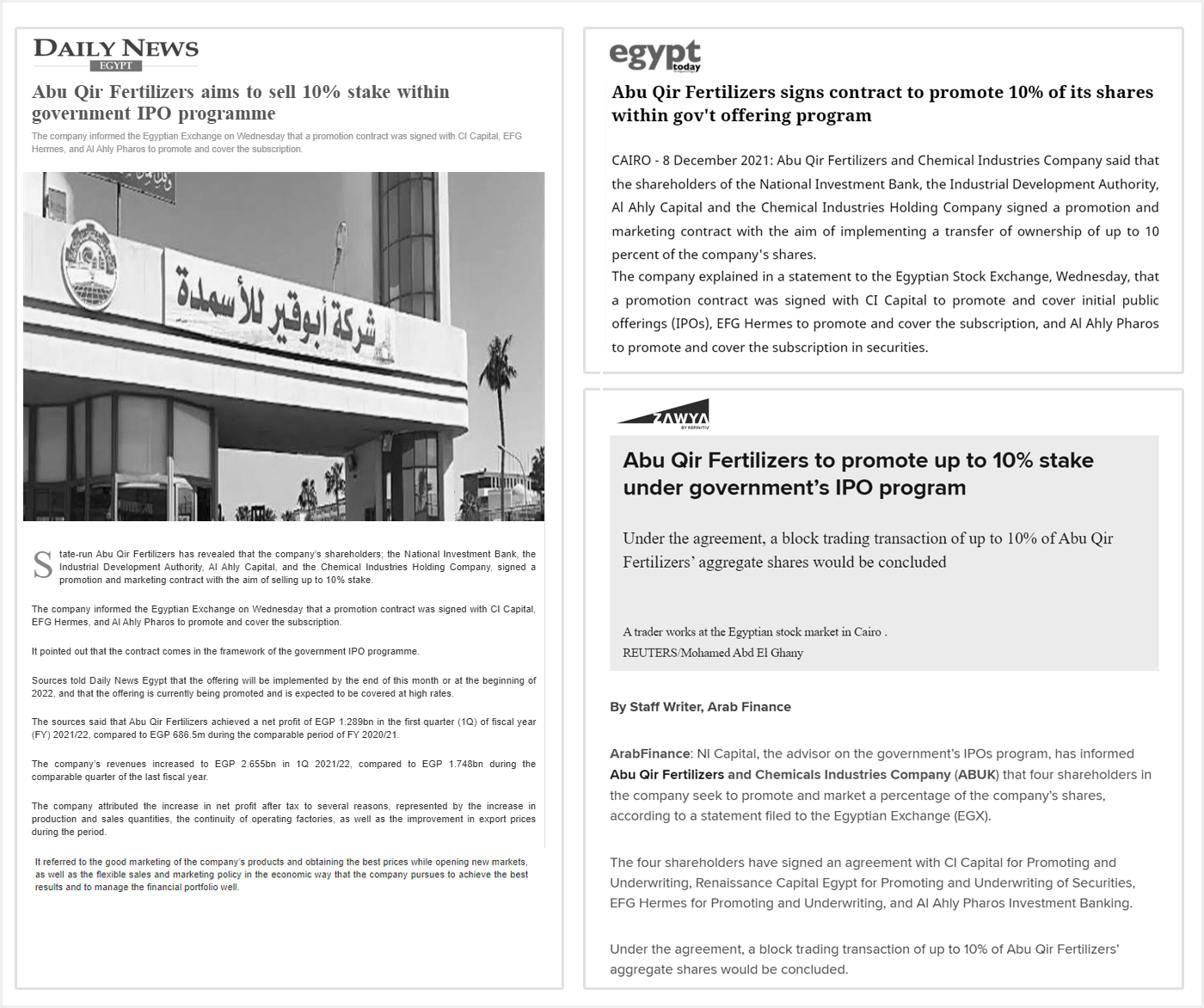 State-run Abu Qir Fertilizers has revealed that the company's shareholders;
the National Investment Bank, the Industrial Development Authority, Al Ahly Capital, and the Chemical Industries Holding Company, signed a promotion and marketing contract with the aim of selling up to 10% stake.
The company informed the Egyptian Exchange on Wednesday that a promotion contract was signed with CI Capital, EFG Hermes, and Al Ahly Pharos to promote and cover the subscription.
It pointed out that the contract comes in the framework of the government IPO programme.