Being an investment holding company, ACH ACHEIVES EXCEPTIONAL sustainable financial and socio-economic returns while meeting investor's dynamic needs through expanding its service offerings
Our Inception
Al Ahly Capital Holding- ACH established in 2008, as the investment arm of the National Bank of Egypt (NBE), ACH has set out a strategy for steady, consistent expansion. The company was established with the aim of generating superior returns through the acquisition of influential stake across proprietary transactions, creating value across the sectors in which it invests as well as the Egyptian economy as a whole.
Our Progression
Today ACH operates a full range of services through three strategic Pillars; Private Equity, Capital Markets, and Non-banking Financial Services. At the same time, the company strategically leverages on its relationship with NBE, while still maintaining its autonomy and in-house investment decision making process. This has allowed it to carve out a unique positioning in the market by providing innovative, holistic investment solutions backed by a solid financial foundation such as NBE.
ACH achieves exceptional sustainable financial returns with positive social impact to stakeholders through disciplined investments and strong partnership with leading entities
Established in 2008 as the investment arm of NBE, ACH developed into a full-fledged investment company, an objective that was achieved in the past years through the foundation of its three main pillars: private equity, capital markets, and non-banking financial (NBF) services. Through the private equity pillar, ACH finds unique investment opportunities in the market, with the aim to grow assets and deliver strong returns to our investors and partners. The second pillar, capital markets, was successfully implemented with the acquisition of Al Ahly Pharos Securities Brokerage, Al Ahly Pharos Investment Banking, and AFIM Asset Management. This pillar enables ACH to provide clients with comprehensive advisory and unrivaled execution capabilities on both the debt and equity fronts. Finally, the non-banking financial services follow the national directives for financial inclusion and digitalization, as this pillar targets the provision of full financial services for the unbanked and the underbanked, albeit productive, sector of society. To that end, ACH effectively launched Al Ahly Tamkeen for microfinance, which in less than a year was able to run 52 branches and continues to expand. In parallel, we have also acquired Momkn (now Al Ahly Momkn), an e-payment platform that is intended as the keystone for navigation towards a cashless society. As we look forward, NBE envisions ACH as a leading hub for investment, financial, and NBF services through continuously growing the three fundamental pillars and positioning it as the partner and service provider of choice for investors and diverse stakeholders. In line with NBE's mission, ACH always combines efficient operations that yield solid financial results, while cultivating a positive and sustainable socio-economic impact that serves society and enhances macro productivity.

Chairman
Since our establishment in 2008, ACH has set out a strategy for steady, consistent expansion — and to say our capabilities have grown drastically since, would be an understatement. From our beginnings as a private equity powerhouse seeking to inject capital into key, high-growth sectors across the Egyptian economy, we have grown into what is now a leading, full-fledged financial hub offering a comprehensive suite of investment services including Private Equity, Capital Markets, and Non-bank Financial Services. Our ability to create unique value for our partners lies in our business model, which has seen us add to our roster of services the acquisition of a number of outfits with an established presence across the Egyptian market. This allows us to leverage our subsidiaries' track record, capabilities, and experience in their respective fields and combine it with the backing we receive from the NBE in order to offer unparalleled support to our clients and partners as they navigate the entirety of the Egyptian investment landscape.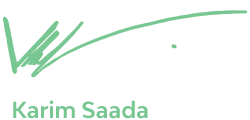 Chief Executive Officer
CONSTRUCTIVE PARTNERSHIP
ACH strives to create long lasting value for all stakeholders by building strong partnerships, leveraging on the deep industry expertise, generating impactful long-term results
LOCAL PARTNER ON THE GROUND
Our domestic presence, our local network and our affiliation with NBE allow us to be uniquely positioned to become the partner of choice for our global partners
STRONG FINANCIAL CAPABILITIES
Investment appetite and strong balance sheet allows us to seed our targeted investments with significant stakes. In addition, our know-how and access to innovative financing structures ensure optimal capital structures for investees
EXCELLENCE
Our passion, and attention to details are the main drivers for our operations and to pursuing excellence
ACH is well positioned to offer clients unique opportunities in the Egyptian market, with a robust investment appetite and solid balance sheet